My Story: I have been diagnosed with Thomsen's Disease, an autosomal dominant form of myotonia congenita, and within that category my family has a mutation called G230E. Out of 35 family members, at least 13 have inherited the mutation and we are trying to locate other families with the same diagnosis. When I was young we had no idea what was wrong. I was called clumsy, lazy, and a hypochondriac. Once we asked a family physician why I was having so much trouble swallowing, and he said I had "Eve's Curse". . . a little bit of the forbidden fruit stuck in my throat. He thought that was pretty funny, but to a 14-year-old who was continually choking on food it was anything but. I wasn't diagnosed with a myotonic disorder until I was in my late 20's and had three children. We tried several medications, but the side effects for me were worse than the myotonia, so I learned to control it other ways.
I think children are affected by myotonia the worst. I can't tell you how many times I would jump out of my desk to take a paper up to the front and end up sprawled on the floor. Physical Education class was both fun and terrifying. I was pretty good at sports like basketball or tennis because I could keep moving without it being noticeable. But when I hit the softball and had to run to first base, I usually ended up with dirt on my face. Gymnastics were a disaster and after being injured several times the teacher finally let me sit out.
As an adult I learned better how to adapt. For instance you stand still for a few minutes after getting up out of a chair, and you keep your legs swinging on the ski lift in spite of the comments from the people around you! While extreme exercise can cause some muscle damage, we are not as prone to permanent muscle weakness as those with other neuromuscular diseases and can stay physically active. I am a personal trainer and nutritional consultant, and I devised my own exercise regimen to minimize the hypertrophied muscles commonly found with myotonia congenita.
I am now 62 years old, have three married daughters and nine grandchildren, and am enjoying life. While the MC has been frustrating, inconvenient, and embarrassing at times, it doesn't keep us from living long productive lives. Just as a "normal" person can develop health problems, we can certainly get sick for other reasons, but I want to assure newcomers that you can learn to work around the symptoms and have a quality life.
---
Myotonia congenita is a chloride channel disorder. While it varies in severity from one person to another, there are some "triggers" that can make it worse.
Because the common weedkiller 2,4-D acts on the chloride channel, this has been one of the worst for me. Nearly every lawn service uses this, and if I am not alerted in advance, even the amount that comes through the windows can cause severe myotonia, especially around my diaphragm, making it very difficult to breathe. Many pesticides are also chloride channel inhibitors, so it's best to stay away for several days after your house has been treated, and ask your neighbors to let you know before they spray.
Sugar is another powerful trigger for me. I have stayed on a diabetic diet for over 15 years to help control the myotonia that is provoked by fluctuating insulin levels. Another food factor is high amounts of potassium. Bananas and melons are most noticeable for me. The food preservative potassium sorbate will really do a job on me - it's found in cottage cheese, figs, and many other foods. My daughters and I have both found that sodium can help alleviate stiffness, but this is not recommended if you have high blood pressure.
It's a good idea to keep a food diary and write down what you eat every day and rate the myotonia on a scale of 1-10. You may not notice an increase in the stiffness for a few hours after a meal, but eventually you should see a pattern and be able to avoid the foods that may be triggering the response.
Getting chilled is one of the most commonly noted triggers for myotonia. Living in the mountains I've learned to layer clothes and keep my head warm to avoid painful cramping and stiffness. Although I love to swim, I can only swim in very warm therapeutic type pools (like the ones at hospitals and YMCAs used for arthritis therapy).
Most of us have trouble with exercise, and while we look very strong because of the hypertrophied muscles, we may actually be quite weak. Walking, lifting light weights (2-5 pounds), and stretching exercises have been the most beneficial for me. This helps develop blood supply to the muscles and keeps the lymph system healthy, but it doesn't cause the strong resistance that makes the muscles bulk up. It's important to give the muscles time to relax after standing or when going up stairs to avoid the hypertrophy.
It is extremely important for anyone with a myotonic disorder to wear a bracelet or necklace. It will need to include the following, as well as any other health conditions you may have:
Myotonia Congenita

Malignant Hyperthermia
(mine also says "No Anectine")

This will alert both the paramedics and the hospital to possible anesthesia reactions. You can buy the jewelry from a local store and have it engraved, or contact Medic Alert (I recommend this because they have a toll-free number for emergency personnel to call, and you can send them detailed medical information for the file). Here's a link to an article on the Muscular Dystrophy Association's website about anesthesia and neuromuscular disease (it refers specifically to myotonia congenita on page 2).
I will add more to this site in the future, but for now here are some links you might find helpful:
Myotonia Congenita:
Here's a link to an article published in the Muscular Dystrophy Association's magazine, Quest:
"Myotonia Congenita" This is a great story to show to your family and friends.
(If you have accessed this page from my website, please close window to return)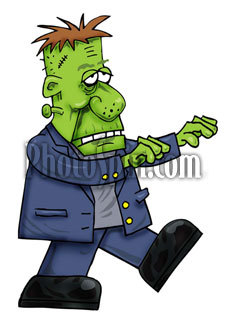 "Ask Me About My Muscle Disease!"